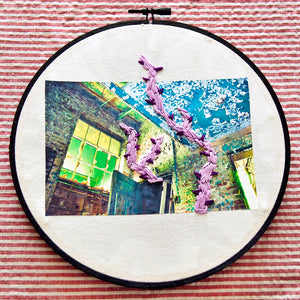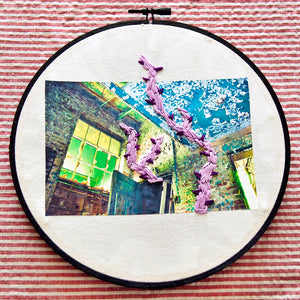 Ghosts In Your Head - Purple Vines Photo Print (S/M/L sizes available)
An abandoned location is just like any other location, but we often impose our own eerie thoughts onto the place, making it seem more mysterious and unnerving than it actually is. This photograph was taken in Maryland, USA as part of a documentary photography project before printed onto fabric and sewn into.
Purple Vines is a fan favorite from the embroidery series titled "Ghosts in Your Head". The whole six image series may be viewed here.
This order is for one print on Photo Luster paper (satin finish). 

Copyright: susanren.com 2013