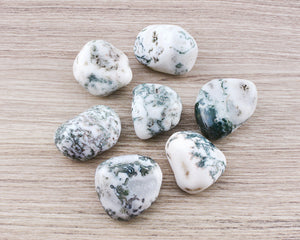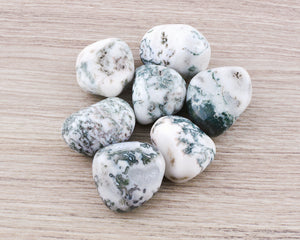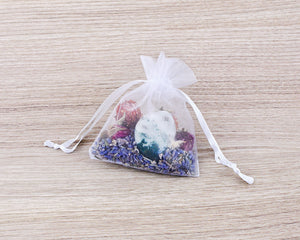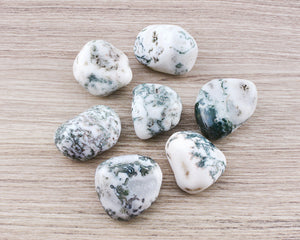 Tumbled Tree Agate
Tree Agate is a variation of Moss Agate, which is a stone of inner peace and grounding, known for emitting centering energies that ease your nerves. In Feng Shui practice, tree or moss agate is used to bring the healing energy of nature into your space without the responsibility of live plant care. Consciously sourced and hand curated for top quality, color, and character, each Tumbled Tree Agate Stone has a variety of soothing green waves, and is about 1.5" (~4cm) in size.
One of a kind from nature, handpicked for you.
This order is for one Tumbled Tree Agate Stone, carefully bagged with a small sample of Third Season's Dried Flower Potpourri.