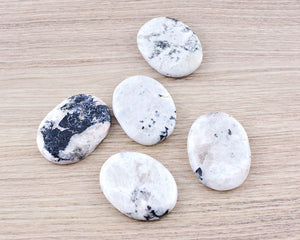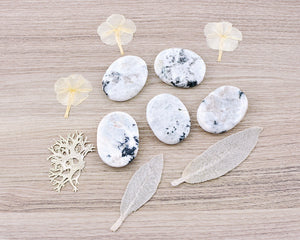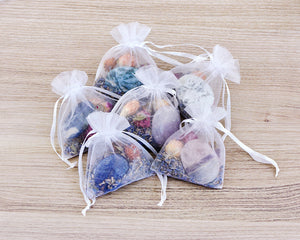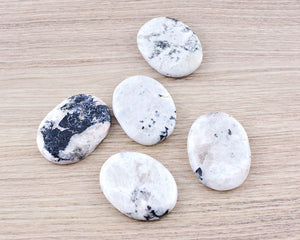 Moonstone Palm Stone
Palm Stones are great for meditation practices because they help you refocus your energy and increase mindfulness through the sense of touch. They are also commonly referred to as Worry Stones - a name that came from the idea of picking up a smooth stone and fidgeting with it in your hand. Palm Stones have been used in therapy to aid anxiety patients in forming healthier impulses toward calming stress and easing worry. From a modern viewpoint, the palm stone can be likened to a natural and more stylish fidget spinner that was created by our earth. A simple ergonomic delight and function, its one concave side is designed to perfectly fit your thumb, and the rounded shape makes it very satisfying to grasp.
Moonstone is associated with the feminine energies of the moon, nurturing the gentle and caring side within you. No matter who you are, it supports your self expression and persuades you to find a healthy outlet for any inner aggression you may hold, helping you break free of old cycles and reach a new beginning in your life. Consciously sourced and hand curated for top quality, color, and character, each Moonstone Palm Stone has a unique celestial pattern, and is just a pinch under 2" (5cm) in size.
One of a kind from nature, handpicked for you.
This order is for one Moonstone Palm Stone, carefully bagged with a small sample of Third Season's Dried Flower Potpourri.